There are 2 ways how to install Theme
Via admin panel

Via FTP (if your server has restrictions about upload big files)
1. Installing theme via admin panel
1.1. Download Myhome - "Installable WordPress file only" file from https://themeforest.net/downloads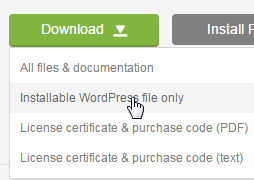 1.2. Login to WordPress Admin Panel (wp-admin)
1.3. Hover over the "Appearance" tab in the left sidebar and click "Themes"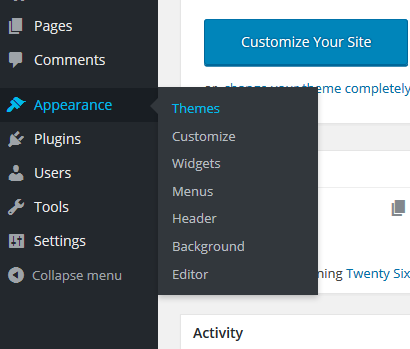 1.4. Click the "Add New" button

1.5. Click the "Upload Theme" button

1.6. Click the "Choose file" button. Upload myhome zip file, then click the "Install now" button

1.7. Click the "Activate" link

1.8. You will receive notification in your administration panel. Click "Begin installing plugins"

1.9. Activate all plugins
2. Installing theme via FTP
This is alternative method. If you already installed theme via admin panel please skip this point.
2.1. Download Myhome - "Installable WordPress file only" file from https://themeforest.net/downloads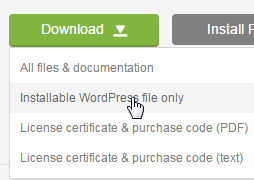 2.2. Unzip it. You will see all files

2.3. Copy the "myhome" folder to the wp-content/themes/

2.4. Go to the admin panel. Hover over the "Appearance" tab in the left sidebar and click "Themes"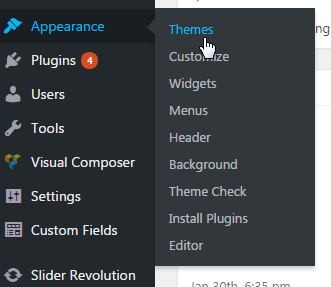 2.5. Activate MyHome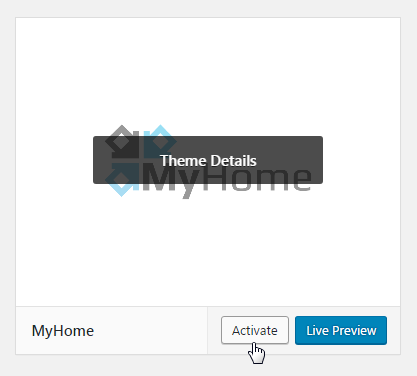 2.6. You will receive notification in your administration panel. Click "Begin installing plugins"

2.7. Activate all plugins
3. Import Demo Content
3.1. Click "MyHome Demo Importer"
IMPORTANT – Loading Demo will remove all of your database content
Before you start importing demo make sure you activated all required plugins.
3.2. Choose the demo, then click the "Import demo" button on its card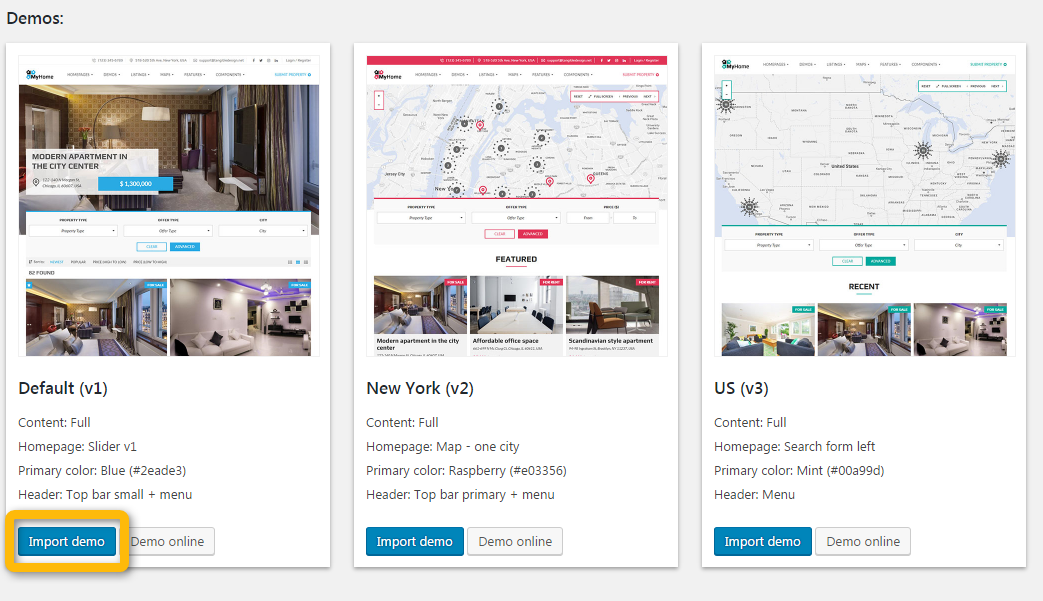 3.3. Loading demo will start, please wait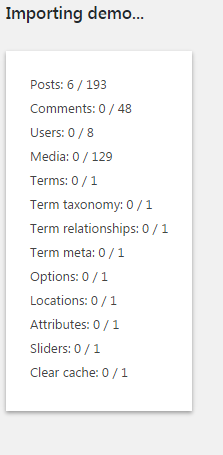 3.4. You will see below message when it's done

Your website will look exactly the same as the demo online. The only difference is that some unnecessary links in the menu will not be imported e.g. links to other demos or link to features presentation. If user panel and submit property ( http://yourlink/panel/ ) is not working you need to change "Permalinks" (picture on next page):
Hover over the "Settings" tab in the left sidebar and click "Permalinks"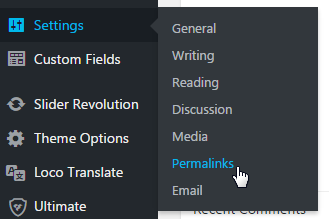 Select "Post name"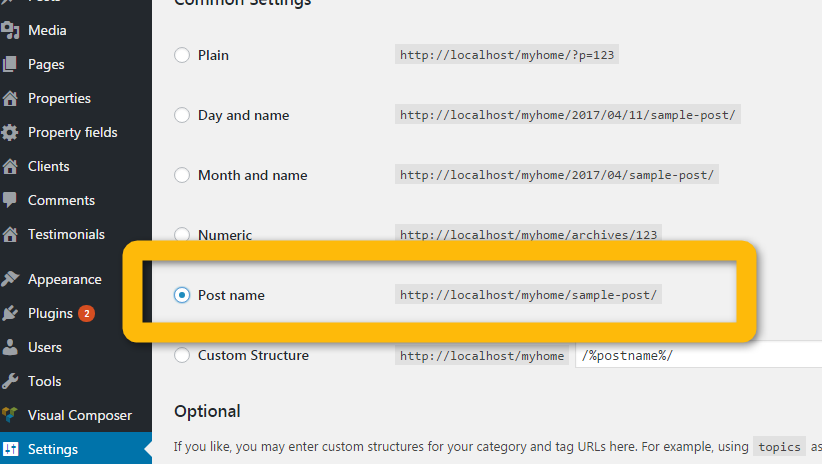 Click the "Save Changes" button